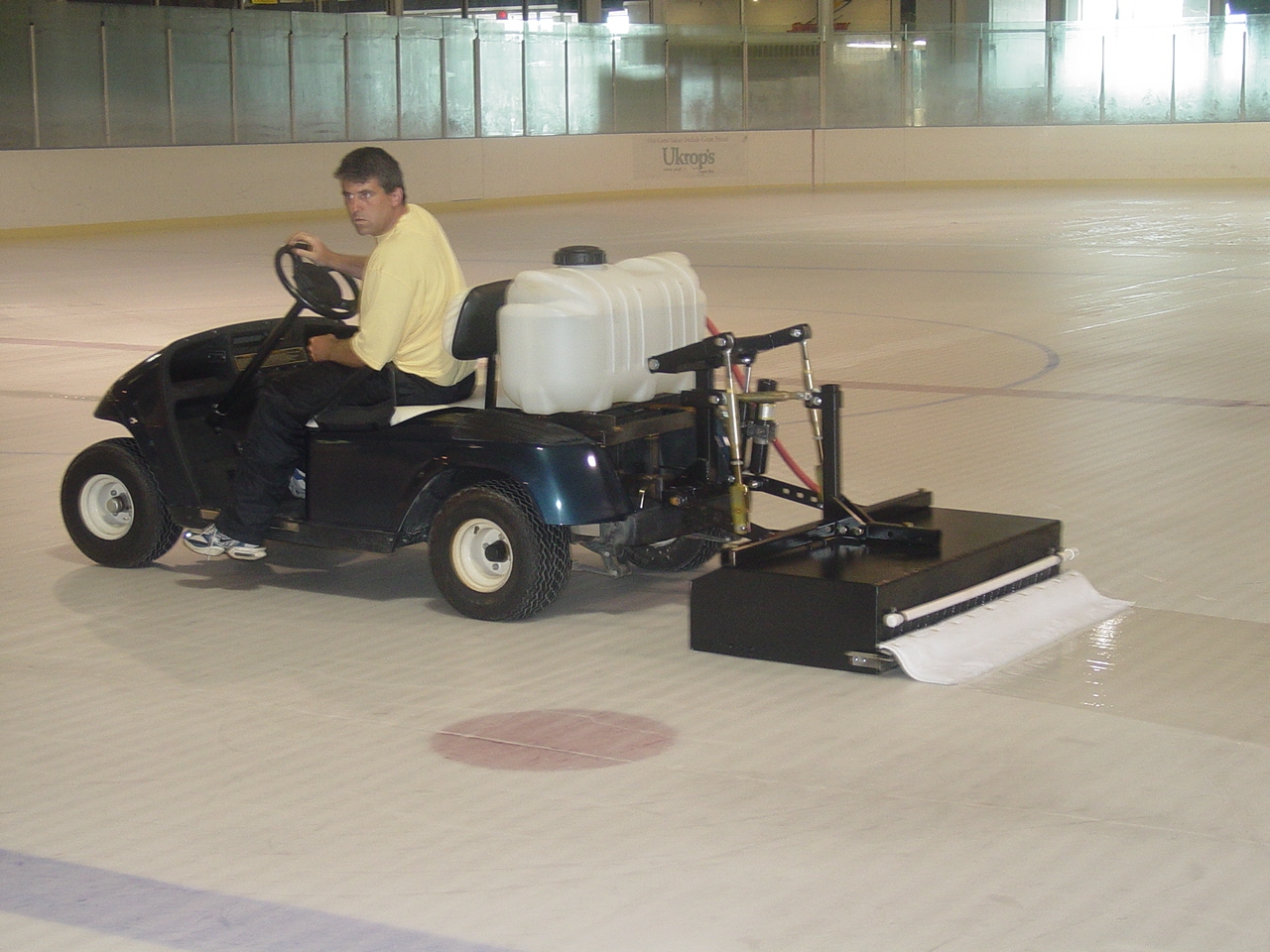 The Seely Ice Wizard consists of a tow vehicle, a water storage tank an ice box with adjustable scraper blade, and a three point hitch that raises the ice box up and down. When the snow box fills up, the operator simply raises the ice box and dumps the snow away from the ice skating surface.

First the operator determines how heavy an ice skating session and the condition of the ice. He then decides if he has to do a "dry" cut which consists of driving the vehicle around the ice rink and picking up snow without laying down a layer of water. If it is a light to medium skating session, such as a power skating, or freestyle figure skating session, He can "make ice" all in one pass. The operator decides how much ice he wants to shave off; then adjusts the scraping blade in the ice box to the desired height. You fill the water storage tank with hot water, lower the ice box with the hydraulic lift; turn on the ice making pump in the water storage tank and start driving around the ice skating surface in an desired pattern.

There is very little maintenance with the Seely Ice Wizard. The operator needs to make sure the batteries have the proper charge and water levels. Most carts require a monthly water fill. The scraper blade is made out of tempered steel and is very durable. It requires a sharpening whenever the blade gets dull. Any knife or printer blade shop can sharpen the blade. If there is not one in your area, you can send it to us and we will have it serviced for you.

The Seely Ice Wizard has interchangeable parts that are in stock and ready to ship to your indoor, outdoor, or backyard ice skating facility!